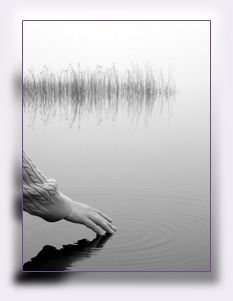 I am so very sorry to have to inform you all of the loss of a member of the WeMightBeKin family. A constant contributor to our site, fabulous researcher, fantastic "bonecollector", our friend, and for many of us, our kin...
Lee Hoke Stewart passed away in a hospital in Topeka, Kansas on Thursday, March 25th after suffering major complications from what was supposed to be minor surgery. Needless to say, his family has been absolutely grief stricken.
I only learned of Lee's passing this past Saturday night when I opened an e-mail dated April 29th that I thought was from Lee. I had sent several his way checking up on him when I hadn't heard anything from him after his surgery. The e-mail was from Lee's account but had been written by his daughter and was to notify me of his death.
Thunderstruck doesn't even begin to describe my feelings as I read those incredulous words. They took my breath away. How could Lee be gone? I have since spoken on the phone with Lee's wife and have let her know how much he meant to me and to so many of us in the genealogy world.
I am building a memorial page to Lee that will be here on WeMightBeKin as a lasting tribute to a wonderful man who did so much to put leaves and limbs on so many of our trees. If you would like to leave some words in memory of Lee or in tribute to him, feel free to e-mail them to me at deb@wemightbekin.net with the subject line of "Lee" and I will make sure your words are added to the page.
In the meantime, please keep his family in your thoughts and prayers.

~
Researching my family lines is an on-going, daily labor of love. My own lines include, Adams, Byrd, Carroll, Denning, Godwin, Gregory, Hair, Hockaday, Holmes, Ivey, Jernigan, Johnson, Langdon, Mason, Matthews, McGee, Parker, Parrish, Smith, Stephenson, Stevens, Stewart, Tart, Wood, and Woodall...plus I've added several side lines as well. Please feel free to use any of the information you find here and I would greatly appreciate anything you have that might help me.
~
I owe a great deal of thanks and appreciation to James Mark Valsame of Raleigh, NC for his research on the Zachariah Langdon (1826-1888) family line, specifically Zachariah > James Monroe > Grover Cleveland. Thank you Mark.
~
This site is updated quite often so be sure to check out the link on the right side of the page for New Stuff. You can also leave us a message by signing our Guestbook. We'd love to hear from you.
If you have a photo you would like to contribute, please e-mail it to me and I will include it. The older, the better!
If you need specific or particular info on a person or a family group, just let me know and I will get it to you in either a Word file or a Text file via e-mail. I use Roots Magic and I will be happy to forward any reports you may need in that format as well. Also, don't forget to check out our GEDCOM on Rootsweb.com.
Thanks for your patience and don't forget to share a smile with everyone you meet. You never know...We Might Be Kin!!!
Deb